What is one option that businesses and organizations all over Ardmore, Bensalem, Bryn Mawr, Media, Philadelphia, and the surrounding areas use to promote themselves and their events? If you said a custom banner, you would be correct, and Bernard Sign is your home for custom banners. Whatever you may need on the banner, from a company logo and slogan to a group's tagline or something as simple as "Open House", they will use their 80 years of experience to make the best custom banner for your needs. Contact them today to learn more and get started on your new custom banner.
Benefits of Custom Banners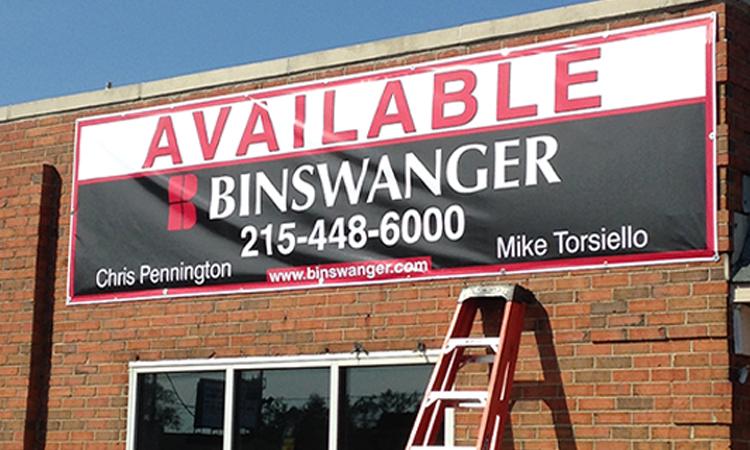 First, custom banners are inexpensive but don't think that they are low quality. Because of their simplicity, they are used for a wide range of reasons. You can quickly work with Bernard Sign to get the right elements on your custom banner and have them print it and add grommets if needed. Not only are they cost-effective, but they can be reused many times without any additional costs.
Your custom banner is also lightweight making it easy to move around when you need to. It can be folded or rolled up and easily stored until needed again for the next event. Because they are easy to hang as well, it makes a great option when you need to quickly add a sign or other information to your area.
Banners are easily made as well, meaning you don't need to wait a long time to get your banner. Banners can be done in mere days, and in some cases even hours. Compare this to other sign options that take weeks or more to get done, and are much more difficult to mount where you need it. Banners can also be made when you need more, such as when you realize that you need additional banners to direct people, you can have some made very quickly.
Make Custom Banners a Part of Your Marketing
No matter what message you have to get out, adding custom banners to the mix of options is a smart and cost-effective option. They are easy to hang, easy to move around, durable, and can be reused multiple times. Plus, if you need more, they can be printed very rapidly for a short turnaround time. If you want to attract the immediate attention of a local audience in Ardmore, Bensalem, Bryn Mawr, Media, Philadelphia, and the surrounding areas, custom banners can do that effectively. Contact Bernard Sign today to get started on your new custom banners.