Sign Repair & Refurbishing
Where Old Things Become New
Sign Repair & Refurbishing by Bernard Sign Corporation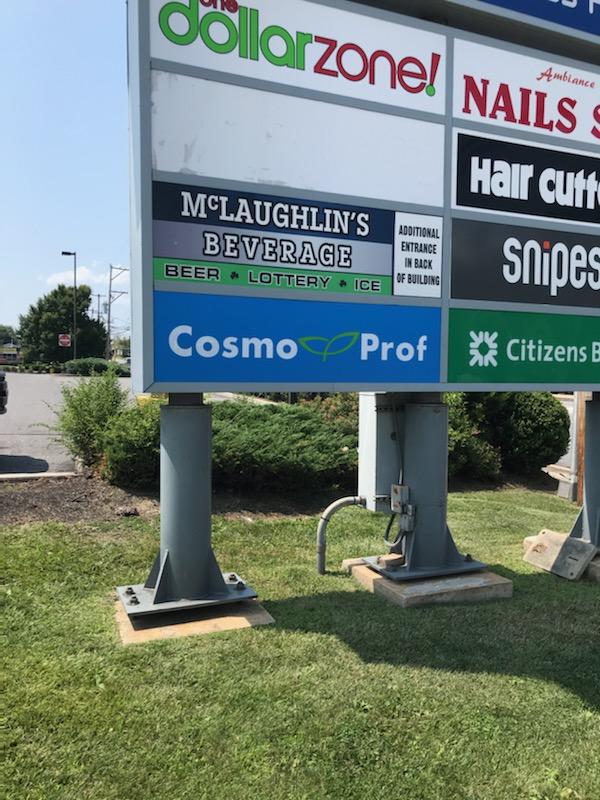 Every member of the team at Bernard Sign Corporation takes pride in the quality and workmanship that goes into every sign we create. And because we take pride in every sign we make, we also provide service after you've purchased your sign. Our goal is to make sure your sign remains beautiful and functional for years to come.
We know that nothing lasts forever, but we build the kind of quality into our signs that make sure they last a long, long time. In addition to building them so well, we also provide expert repair and refurbishing services to keep your sign looking good.
Keeping What You Have
Your sign represents the personality of your business and replacing it might be a difficult decision. That's why Bernard Sign Corporation offers refurbishing services. Our team can bring new life to your old sign. With today's updated materials and processes, it's often possible to maintain the old-world charm of your 'elderly' sign while adding a little modern technology into the mix. From updating dimensional lettering to swapping traditional lighting to LED, it's surprising what kind of difference can be made with a little refurbishing.
Many times a faded finish makes a sign appear less sturdy than it is. With professional refinishing, we can bring back your sign's original luster and shine, giving it a new lease on life and saving you money.
Refinishing enables you to enjoy the look of a new sign without incurring the expense. You can avoid the expense of new and still enjoy the same results for a fraction of the cost with professional refurbishing by Bernard Sign Corporation.
Sometimes a company finds it necessary to remount a sign. The professionals at Bernard Sign Corporation can help. If you've restructured your storefront or simply want a new angle, our company can remove, refurbish, and reinstall your sign in its new location.
Custom LED Signs – Put Your Name in Lights
Adding lights can bring a whole new dimension to your sign. Our team can provide lighting and custom LED signs, as well as lighting upgrades to old signs. In many cases we can upgrade your lights with more energy-efficient systems, saving you money and maintenance costs for years to come.
Call us for Quick Assistance
From wind damage to structural issues, there are a host of reasons your sign might need immediate attention. When it does, call Bernard Sign Corporation. We can assess the damage, suggest the best solution, and complete the work necessary to return your sign to its original condition.
Whether it's time to update, refinish, refurbish, or simply maintain your signage, the professionals at Bernard Sign Corporation offer the solutions you need with the personal service you deserve.